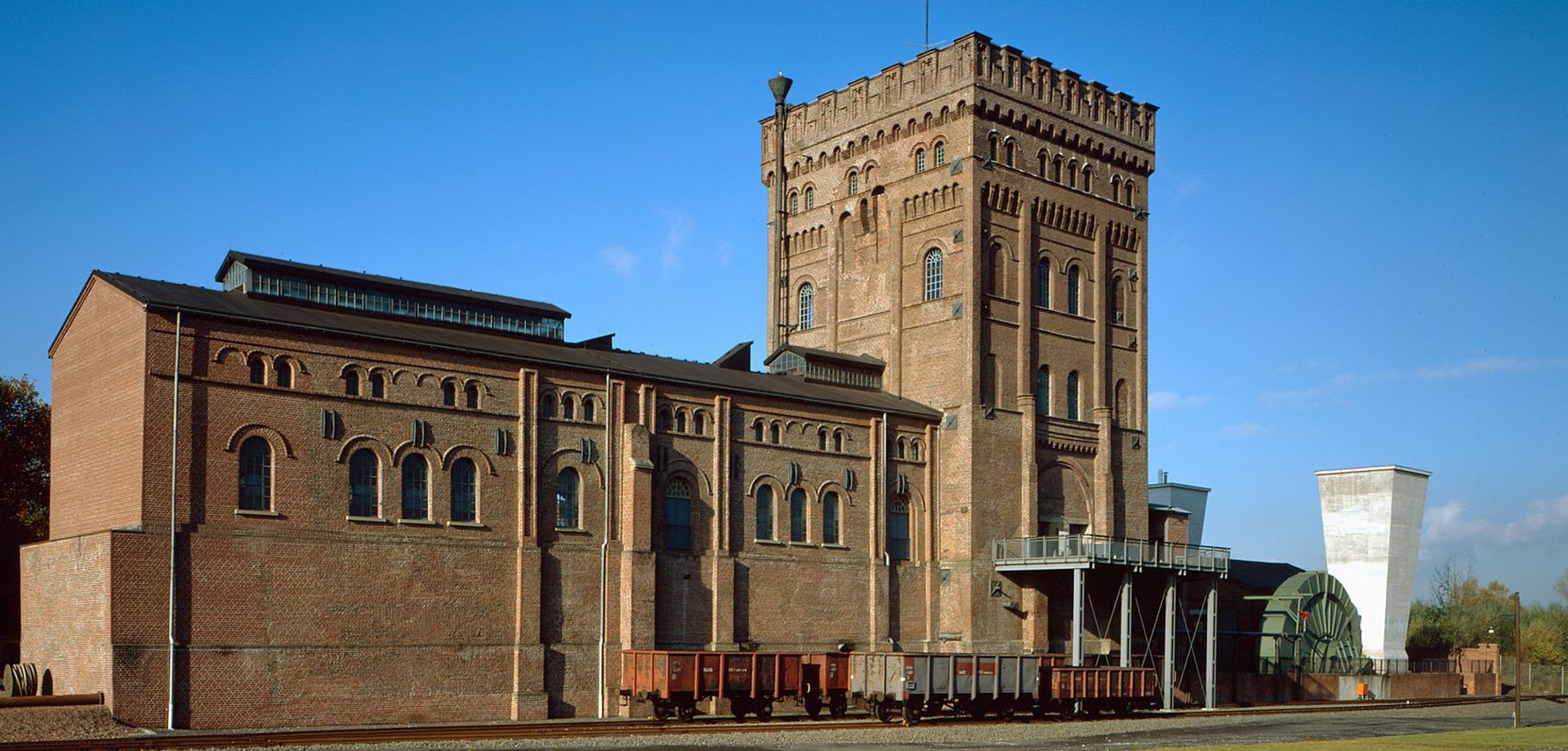 The Hannover Colliery
Innovation and history in a "mining castle"
With its massive Malakov tower, the Hannover colliery in Bochum is reminiscent of a medieval castle, although It was only built in the mid-19th century. The hoisting technology invented here was innovative and is still in use all over the world today. During demonstrations the large traction sheave on the steam engine rotates in the engine house. Built in 1893, it is the oldest example of its type still at its original location in the Ruhrgebiet . A highlight for the children is "Zeche Knirps", our mining playground.
Opening hours
Hannover Colliery
Wednesday - Saturday 2 pm - 6 pm
Sundays and public holidays 11 am - 6 pm
The Kids' Colliery
Free play area on Saturday 2 pm - 6 pm, and on Sundays and public holidays 11 - 6 pm
Booked groups Tuesday – Friday: 9 am – 6 pm
Free admission
Address
LWL-Museum Zeche Hannover
Günnigfelder Straße 251
44793 Bochum


Tel: 0234 282539-0

Fax: 0234 282539-19

Die Kartendarstellung steht derzeit leider nicht zur Verfügung.
Diversity and change
The Hannover Colliery is an impressive testimony to the development of the entire region. For centuries immigrants from many nations played an important role here. The closure of the mine in 1973 was an early sign of the structural change in the city of Bochum. Its development was characterised by diversity and change and they are the central themes in the museum.